Don and Rani Douglas, Owners

   34220 Panoche Rd., Paicines, Ca. 95043                        (831) 801-3323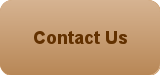 Douglas Ranch ® 34220 Panoche Rd., Paicines, CA 95043    831-801-3323   email:  ranitadouglas@gmail.com

Don Douglas & Bay Joe

    Mustang Makeover                   Champions

Don Douglas & Mariposa

     Mustang Makeover                   Champions

Welcome to Douglas Ranch!  A peaceful western setting for you to enjoy a ranch-stay, Horsemanship and Cow Working Clinics, Boarding, Horse Retirement, and Trail Riding.   We can schedule a private clinic for you and your friends.  Give us a call to save the date!

​                                   

                                           DOUGLAS RANCH CAMP

        Stay in a cozy cabin for you and your family and friends or camp in your tent or RV.  For horse owners, have your horse in a bedded barn stall, paddock or large pen.  Enjoy the Dining Hall with full kitchen, full baths and hot showers.  A fire pit and bbq area for gathering with your group. Guided Trail Rides and several arenas available. Come relax and play with or without horses.  

Call for details  831-801-3323

           STAY COOL THIS SUMMER WHILE LEARNING SOME

       NEW SKILLS AND EXPLORING NEW TRAILS

  We will be taking horses into the Sierra National Forest this summer and if  you would like to have a private clinic for your group of 4 or more riders, Don will instruct you in camping with horses and guide you on trails.